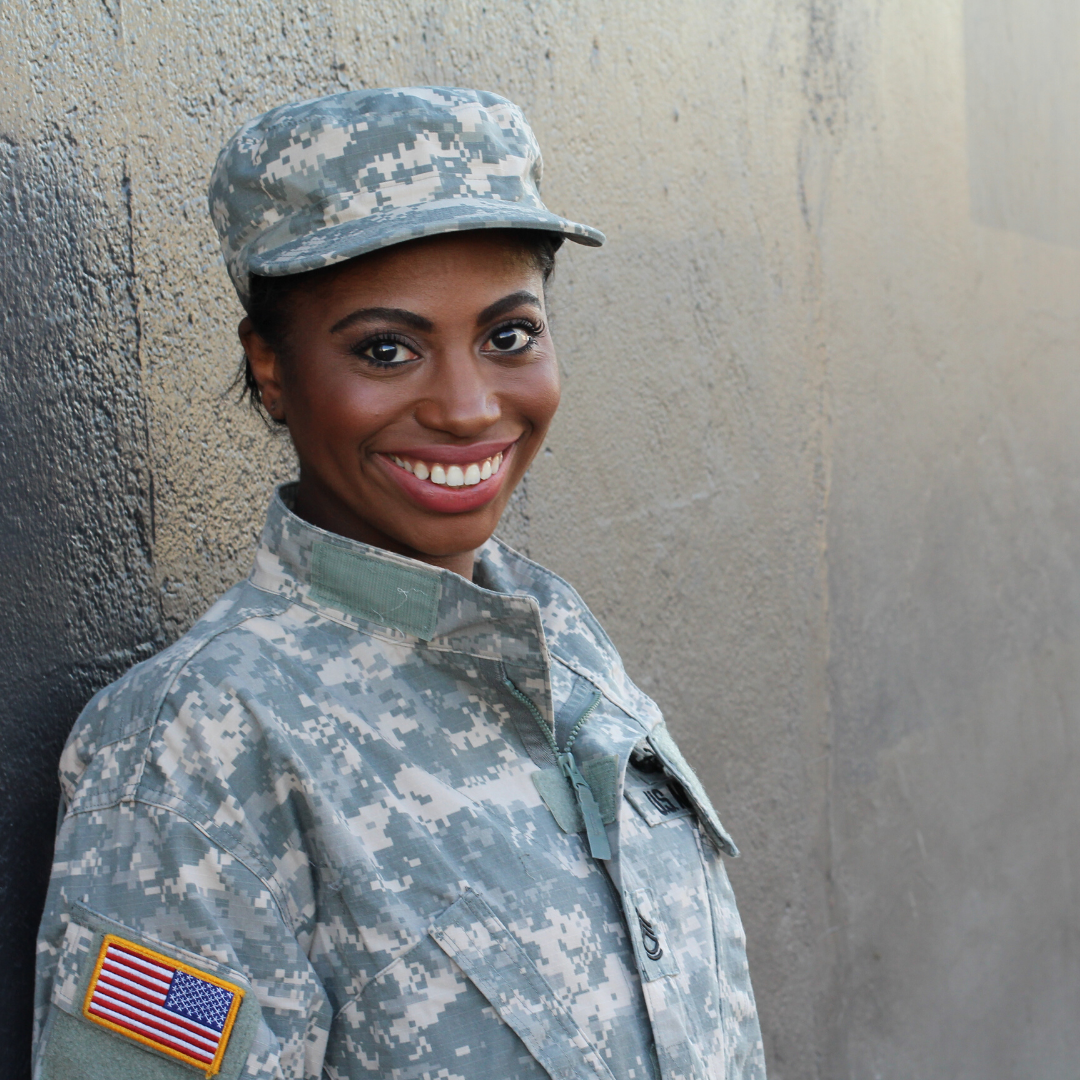 Close your eyes. When you think of Veterans, who comes to mind? Is there an archetype of Veteran that you imagine? Does that veteran look like GI Joe? Or maybe GI Jane? Are they young or older?
Despite what we imagine veterans look like, the veteran population is very diverse and becoming even more so.
The veteran population is and will become more racially and ethnically diverse. These demographic changes within the veteran population trends with the U.S. population shifts overall. The veterans who have served post 9/11 make up over half the size of the Vietnam-era veterans, the largest living veteran population. The diversity of post 9/11 veterans mirror larger cultural diversity trends. 15.3 percent of post 9/11 veterans are Black and 12.1 percent are Hispanic (source). The 2018 American Community Survey reports that,
1.7 percent were Asian
0.8 % were American Indian or Alaska Native
0.2 % were Native Hawaiian or Other Pacific Islander
1.4 % were some other race.
Human Resource professionals and business leaders should take a nuanced approach to the sub-populations within the veteran community when building services and support programs.
According to research from the Pew Research Center, the military population has and continues to change in more ways than becoming more racially/ethnically diverse. The 2016 Veterans Affairs' population model estimates,
Currently, nine-in-ten veterans (91%) are men while 9% are women. By 2045, the share of female veterans is expected to double to 18%. The number of female veterans is also projected to increase, from around 1.9 million in 2016 to 2.2 million in 2045.
Male veterans, on the other hand, are projected to drop by almost half, from 18.5 million in 2016 to 9.8 million in 2045.
Projections also indicate that the veteran population will become slightly younger by 2045, with 33% of veterans younger than 50 (compared with 27% in 2016), even as the overall U.S. population continues to age.
The share of veterans between the ages of 50 and 69 is expected to shrink from 39% to 33%, while the share of those 70 and older is predicted to be around a third of the total (34%) by 2045, similar to the current share.
The end of Don't Ask, Don't Tell in 2011 opened up opportunities for LGBQ people to serve openly in the military. Prior to this, LGBQ people in the military had to hide their LGBQ identity. And most recently the reinstatement of the Transgender military ban has created significant challenges for active-duty military and veterans who identify as Transgender. When considering serving and supporting veterans in your organizations, how often do these additional identities factor into your decisions?
Treating veterans as a homogenous group could prevent some veterans from receiving the support they need.
Here are a few tips on how to serve the diversity within the Veteran population:
Read and research the different experiences of Veterans. Understanding how the military experience impacts different populations will provide a deeper and richer understanding of the needs of Veterans across identities. Pick a subpopulation within the Veteran community to learn about. Consider how their needs might be different from other populations.
Learn about the support and advocacy organizations for different Veteran populations. Some helpful places to start are:
Review your services and programs for Veterans and find ways to intentionally incorporate the experiences of underrepresented people.