Integrate DEI into Your Overall Business Strategy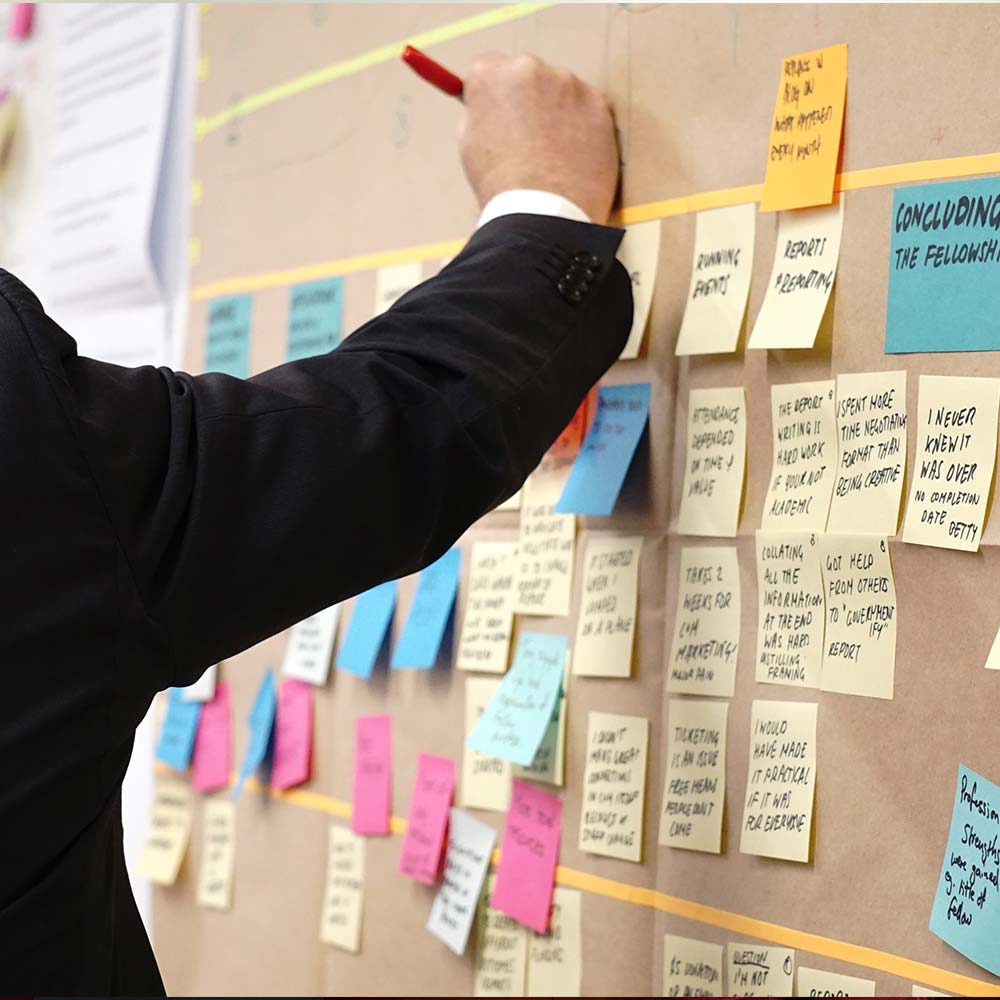 Organizational Change
Success in organizational change requires two things: an understanding of where you are and an awareness of where you are going. Our change strategy services explore the current state of DEI work and climate at your organization in order to gain a deep and nuanced understanding of where you are. That discovery is used to guide senior leadership and key stakeholders to greater levels of awareness and take responsibility for leading the commitment to DEI and aligning DEI your overall business strategy.
Leadership Visioning Session
Strong leadership is key to achieving success in diversifying and making your organization more equitable. Our consultants work directly with your organization's leadership to assess and envision what organizational change looks like for you and prepare your organization to embark on your diversity, equity, and inclusion (DEI) journey.
Having a clear picture of where your organization is in the evolution of DEI work is critical. Tangible Development assessments provide a research-driven, data-rich understanding of your current state around diversity, equity, and inclusion to guide strategic decisions for cultural transformation. We use quantitative and qualitative data collection methods accurately identify your organization's current location on the DEI journey. Tangible Development assessments can help your organization establish a baseline, measure progress, and develop a targeted and actionable strategic plan.
Strategic Diversity Planning
Every organization needs a plan to move from where you are to where you want to be. Moving the needle forward on DEI efforts is no different. Strategic Diversity Plans focus on systemic change and emphasize efforts on talent acquisition and development, policies and procedures, workplace climate, programming, and other company goals that impact diversity, equity, and inclusion. Our consultants work with your leadership to design a result-driven roadmap that establishes data-informed goals, strategies for achievement, and metrics to measure progress.
We build a targeted communication plan to support the successful roll-out of your DEI initiatives. Our proactive plan builds trust through transparency and ensures all layers of your organization are aware of your commitment to DEI and feel connected to the organizational change. Due to the sensitive nature of DEI work, strategic communications planning is important for maximizing engagement from stakeholders. Our dedicated professionals work with clients to understand their existing communications operations then use a collaborative process to develop and execute a multi-faceted plan.